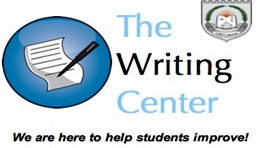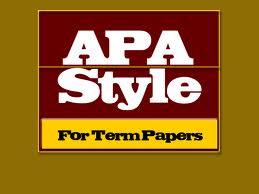 Listing sources of your research allows others to locate those sources for their own further study. This is the primary reason for making the reference list. However, like all other parts of the APA paper, there are accepted styles for this to be done.
The reference list should double-spaced and arranged alphabetically, introduced by the word References centered but not italicized at the top of a new page. The References heading need only appear on the first page of references, regardless of the number of pages it includes.
Information for APA Style Entries
Authors and editors -Names should be listed in the order that they appear. If there are multiple authors or editors of a work, list them in the order that they appear in the work cited, using initials rather than first or middle names and arranged alphabetically on the list with last name first. If there is no author, list only publication and date.
Publication dates – Most books and professional journals list their publication year. In the case of publications with specific publication dates – such as newspapers and periodicals – cite the year and month or the year, month and date in parenthesis, followed by a period.
Titles – Include all titles and subtitles completely, no matter the length, just as they are presented on the title page of the book or other publication.
Additional information – List any additional information that is presented on the first page or back page of the article or book, in this order:
· Translator
· Edition number
· Volume number
· Issue number (for journals)
· Inclusive pages
Facts of publication – For periodicals and magazines, include issue number. For books, use the first city and 2-letter abbreviation of the state along with country of publication. Use the most recent copyright date when several are listed.
\
E-Books - Enter author's name in the same format as other books. However, after entering other information, add the web address where the book can be located.
PDF and Word files – Many government reports that may be cited as research exist as PDF files online. These are often produced by a government agency. If there is no other author, this agency will serve as the author. Write the name of the author or agency in italics, followed by a period, followed by the publication date in parenthesis. This is followed by name of the government study, followed by the year of the study (year only, not in parenthesis). The year is separated from the study by a comma. This is followed by the title, including any subtitles in their entirety with the first word of the title and subtitle in capital letters. Include the place where it was published. Most government documents have a publication number – This should be included for reference. It might look something like this:
Intergovernmental Panel on Climate Change. (2007). Climate change 2007:
The physical science basis. New York, NY. Retrieved February 3, 2010, from
http://ipcc-wg1.ucar.edu/wg1/Report/AR4WG1_Print_FrontMatter.pdf
Retrieval information – Provide retrieval information for electronic sources.
Format for APA Entries
Entries into the reference list follow certain guidelines in order to make them easier to read.
Indentation – From the left margin, indent 5-7 spaces.
Authors' names – Always list last name first, followed by initials rather than full given names. Use the (&) sign to connect more than one author of the same work.
Authorless sources – When there is no author listed, source by title. Alphabetize by using the first word of the title, excluding such words as A, an, and the.
Article titles – Always use the full title, written with sentence-style capitalization.
Periodical titles – Use headline style, followed by a comma and the volume number in italics.
Issue numbers – If the journal uses issue numbers, put them in parenthesis following the volume number with no space between.
Titles of books – Use sentence-style capitalization, in italics.
Publishers' names – Shorten the names of commercial publishers to reflect only important information – Drop such terms as publishers, incorporated, Company, etc. However, list university and organizations that serve as publishers completely. If there is a co-publisher, list them both, separated by a hyphen.
Punctuation within entries – Main sections of entries (author, date, title, publication information, etc.) should be separated by periods, even if it is within parenthesis or brackets. Separate place of publication from publisher's name using a colon. Do not use a period following DOI or URL.
Spacing within entries – Separate elements with one space always, except in the case of journal entries. In this case, the issue number is placed in parenthesis, following the volume number without any space.
Abbreviations – Use only standard abbreviations.
Page numbers – When citing from periodicals or sections of books, list pages completely (155-195 rather than 155-95) separated by a hyphen. Use p. for page and pp. for pages. If your citation is from non-consecutive pages, list them all (pp. 202-205 and 216-220).
Line Spacing – Double space entire reference list.
In-Text Citation
Normally, within the text, only author and date of publication is necessary for in-text citation (Norman, 2002).
Quotations
To avoid plagiarism, all quotations must be reproduced exactly including words, spelling, and punctuation.
Brief Quotations, Less than 40 Words
A quote of this length may appear within a normal paragraph inside quotation marks and should include the author's name and publication date and page number in parenthesis. If the quotation ends a sentence, the period falls outside quotation marks.
Quotation of more than 40 words
A quotation of this length should be separated from the paragraph, indented 5-7 spaces, and presented as a block paragraph of its own with the entire block indented. Do not use quotation marks. End with a period, with parenthetical citation (author and date) in parenthesis at the end. Like the rest of the paper, it should be double spaced.
Punctuation and Quotation
To insert a quotation within quotation, use single quotation marks for the quote inside.
Brackets
Brackets are used for clarity or when making a substitution within a quotation. Do not change archaic language to make it more modern. Simply add commentary to make it more understandable.
Ellipsis Points
Use Ellipsis – 3 spaced periods – to show that something is left out of a quotation. Use them at the beginning or end of a sentence only if the quote begins or ends in the middle of a sentence. Retain all punctuation within the quotation.
Note: Concerning Quotes
Quotes can help your paper, but overuse can become distracting. Consider some of the following before using quotes:
Style –

Is the style quoted so distinctive that it cannot be summarized?

Vocabulary –

Is the vocabulary too technical for translation into simpler terms?

Reputation –

Does the importance of the author lend authority to the research work?

Points of Contention –

Does the author's quote give points of disagreement with the research work?
Generally, if the answers are "yes," then it can be a good idea to use the quotations. If, however, the answer is "no" or uncertain, it may be best to simply summarize the work cited.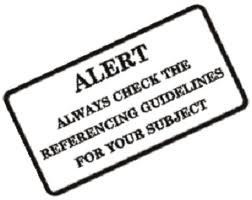 Important Links:
1. CiteFast
2. APA Style